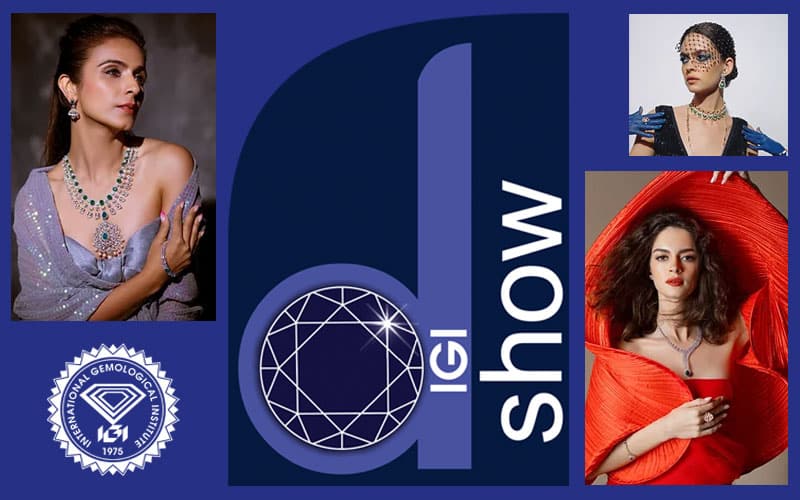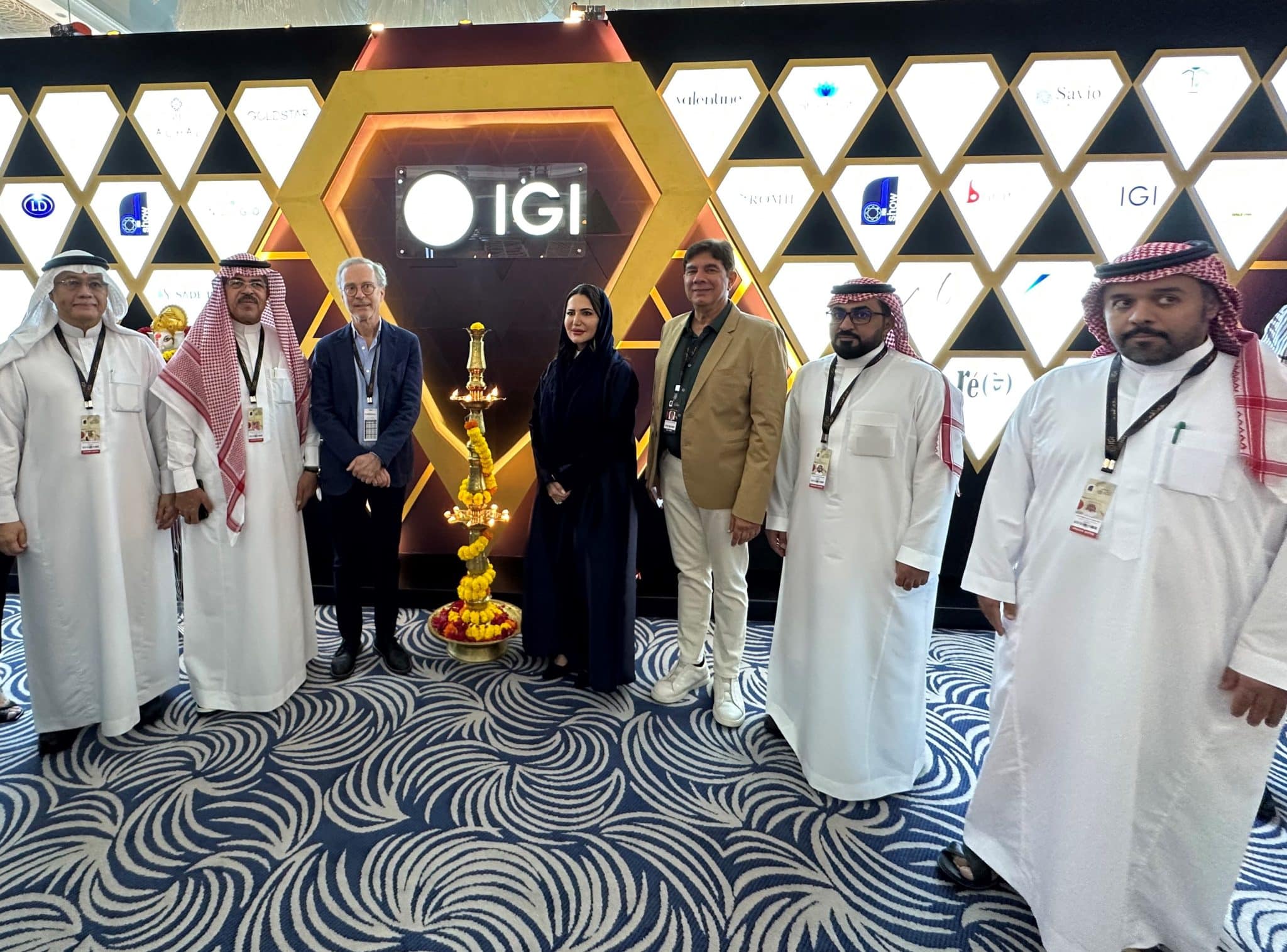 IGI GLOBAL (May 11, 2023) – The International Gemological Institute (IGI) wraps the successful conclusion of the 15th edition of the esteemed international D Show, which took place at the Dubai Hilton Al Habtoor. This marked the first time that the D Show had come to the city of Dubai, renowned for its opulence and ever-evolving elegance.
The invitation-only event from May 5-7 featured a remarkable showcase of diamond jewelry, including trend-forward to classic designs, offering an exquisite range of options for the retailer attendees. The was a show a platform for buying and selling diamonds, as well as fostering collaboration, idea sharing and meaningful networking among industry professionals. The D Show has become an exclusive 'marketplace' for diamond buyers, where attendees could explore the latest trends and also collaborate on designing future growth strategies.
With top exclusive fine Diamond Jewelry manufacturers exhibiting in the D Show, the event attracted more than 200+ prominent retail brands from Middle East Asia, Turkey, Egypt, India and Pakistan. Over the course of three days, a total of 4,000 unique meets were held between the manufacturers and prominent retailers in an organized and conducive environment.
The exhibition showcased over 500,000 exclusive designs, ensuring a wide array of choices for retailers and buyers. Each exhibitor met the eligibility criteria set by IGI, guaranteeing the delivery of diamonds that meet IGI certification standards, offering jewelry of the latest trends, maintaining the highest standard of services, and upholding a global reputation for fair business practices. Manufacturers permitted to exhibit at IGI's event are held to a set of high standards which include gemstone and precious metal quality assurances, superior service offerings, and a reputation for conducting business according to best practices.
Roland Lorie, CEO of IGI, expressed his satisfaction with the event, stating, "It was a trade-only show where you needed to be invited. The idea was to have a limited number of prominent manufacturers meet with a selected number of retailers. This intimate setting allowed each retailer to meet each exhibitor. The overwhelming response led to requests from several other countries, which IGI will consider for future editions."
The inauguration ceremony was attended by eminent dignitaries from the diamond and jewelry industry, as well as the IGI leadership team. Tehmasp Printer, President and Managing Director of IGI India, highlighted the significance of the D Show, stating, "The concept of D Show offered an unparalleled collaboration platform, facilitating diamond manufacturers and retailers to develop, engage, nurture, and cultivate long-lasting industry relationships."
Learn more about IGI and other offerings.
For more information on the IGI D Show in Dubai, contact Aniket Shah at aniket@igi.org.
About IGI
The International Gemological Institute (IGI) has 29 laboratories and 18 education facilities in major diamond and jewelry centers around the world. For over 45 years, IGI has provided the fine jewelry community and consumers with a broad range of services including natural and laboratory grown diamond reports, colored stone grading and origin reports, as well as jewelry identification and appraisal reports. With the increase of lab grown diamonds in the marketplace, IGI screens millions of natural and lab grown diamonds in order for the industry and consumers to receive the product they expect. Regardless of location or marketplace, an authentic IGI Laboratory Report is the common language of trust and confidence in the gemological world.
Media Contacts:
IGI North America – Director of Marketing
Susan Baughman
susan.baughman@igi.org +1 440-263-2257
Public Relations
Jen Cullen Williams
jen@jencullenwilliams.com
+1 562-382-3802