In response to a growing need for diamond screening in finished jewelry, IGI has launched a new Designer Appraisal Report. With more insurance companies requiring third-party appraisals for high-value articles, these independent reports will be useful protection for clients of quality-minded designers and brands.
IGI worked in tandem with jewelry designer Lindsey Scoggins on the joint consumer confidence project. In addition to ensuring her clients could easily insure their jewelry, Lindsey felt compelled to have her completed designs screened for lab grown diamonds to confirm the pieces were wholly natural. Understanding that many lab grown diamonds are grown by natural diamond companies, Lindsey intends to be certain that none are inadvertently set in her jewelry:
We partnered with IGI because the Institute provides comprehensive appraisals of finished jewelry at scale, it has the proper equipment and knowledge to screen for lab grown diamonds, and provides a consistently high standard of grading and evaluation. As every customer should have confidence in what they are buying, our Studio will now provide an IGI Designer Appraisal Report with every signature LSS engagement ring at no cost.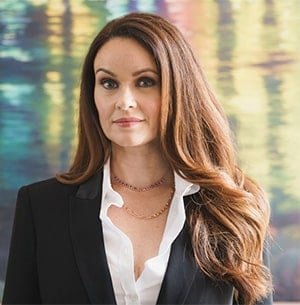 Finished Jewelry Screening
IGI screens millions of carats of small diamonds, separating natural from lab grown on behalf of industry leading brands. As natural miners and producers continue to launch their own lab grown factories, IGI's screening of jewelry items, as well as loose gemstones, is proving even more critical to prevent inadvertent crossover and use in finished jewelry. As described by IGI North American President Avi Levy:
While experienced gemologists may detect some lab grown indicators at low colors and clarities, the Institute's sophisticated laboratory equipment will effectively confirm whether any diamond is lab grown or natural. As the world leader in gemological grading, when 'natural' or 'lab grown' is printed on the official IGI Designer Appraisal Report, consumers can be absolutely confident in their purchases.
IGI Designer Appraisal Report
The Designer Appraisal Report is a co-branded document which can incorporate the designer's logo, trademark and service mark, a customized brand description and contact information. The report identifies and describes the article's gemological details, including weight, measurements, shape, cut, finish, proportions. clarity, color, and quantity of precious stones (when applicable) as well as identification, content, and weight of the article's precious metals. The piece is documented with a color photo and for diamonds 0.95 ct. and above a clarity plot is included.
Get More Information
Designers and brands may contact newyork@igi.org for more information on the co-branded IGI Designer Appraisal Report.