Earlier this month IGI conducted a two-day workshop on Cut Grading for more than 50 diamond experts in Surat, India.
The courses, instructed on January 5th and 6th, were attended by employees of Hari Krishna Exports Pvt Ltd, one of India's largest diamond manufacturers and exporters.
Khorehman Kasad, a senior instructor at IGI Surat, presented the workshop to HK Exports' professionals.
Positive Progress
HK Exports manager Ravindra M. Sodvadiya voiced his appreciation for the coursework and clear information from IGI.
After the completion of the 2 day workshop we had all our confusions resolved. We look forward to making stones as per the guidelines and take best results from IGI. We are grateful to have been a part of this workshop handled by IGI.
"Cutting" to the Chase
Cut grading is an important component of diamond assessment. It doesn't simply refer to the shape of a diamond, it's also critical for the purpose of correlating proper physical size-appearance with carat weight. Additionally, a diamond's measurements, proportions and cut geometry dictate how well light entering the diamond properly returns to the viewers' eyes as brightness, fire, contrast and scintillation. Since many people consider those qualities a diamond's most important aesthetic components, the information is extremely important and useful for those planning and manufacturing diamonds.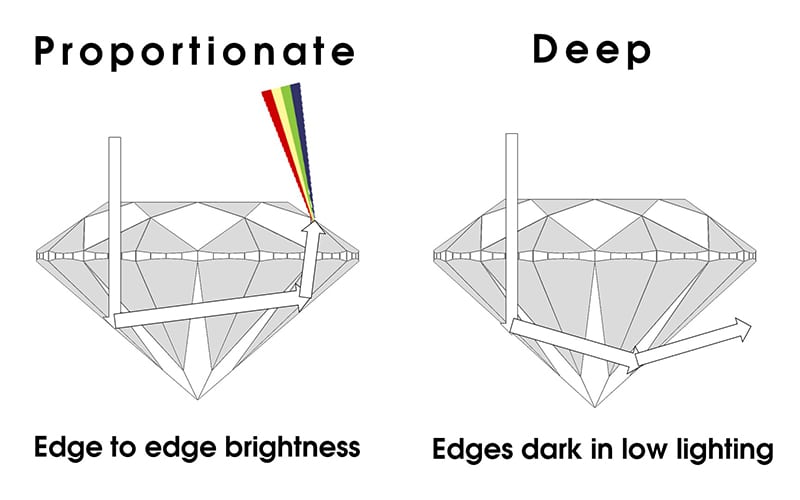 Continuing Commitment to Buyers and Sellers
Just last year, eBay India announced the Gems and Jewelry Certificate program (GJC) in cooperation with IGI. Under this program, Indian eBay sellers can have their products independently graded by IGI, empowering confidence for consumer-buyers. You can read more about the IGI association with eBay India in a prior post here.
Tehmasp Printer, Managing Director of IGI India, expressed his desire to continue bringing diamond knowledge to manufacturers, sellers and end consumers alike.
We are proud to conduct a workshop for HK exports and bring to notice the importance of cut grading. We also look forward to conducting many more workshops on various topics on the demand and knowledge of diamond in the future.