Mahenge is a small village in the Morogoro region of Tanzania, East Africa. In 2007 deposits of high quality pink and red spinel, discovered there revived the spinel market. Last year a deposit of cobalt blue material was discovered in the same region. The finished gemstones have been coming to market for a number of months now.
Displayed to the Trade
Mehenge Gems displayed examples of the newcomers at last month's JCK show in Las Vegas. Reportedly similar to high quality material from the renowned Luc Yen District of Vietnam, the cobalt blues from Mahenge were well received.
According to Sabrina Leong, head of marketing and PR for Mehenge Gems:
People were intrigued by the possibility of large sizes, by how clean the material is compared to Luc Yen, and, of course, the gorgeous electric color that's quite unlike any other gemstone out there.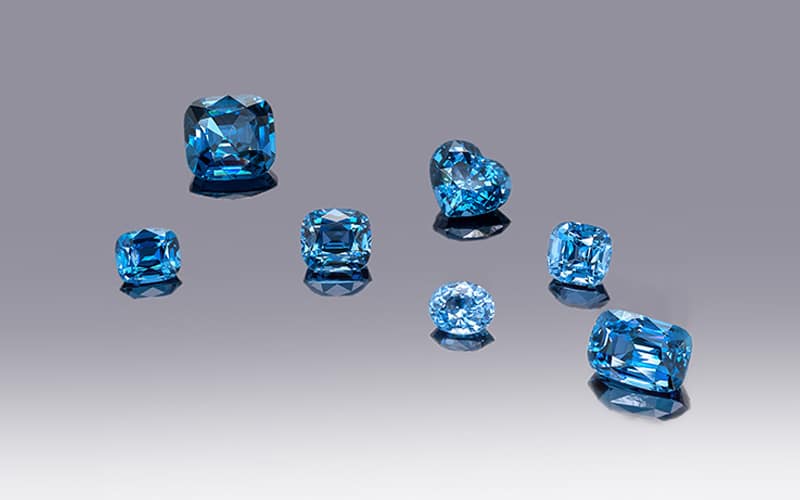 Limited Supply
It's unknown how long the supply will last. Mahenge Gems Director Wez Barber commented.
We bought as much of it as we could lay our hands on, and still are, because it was such nice material… Today there is only a fraction coming into our office compared to January of this year, but even then, back in January, there was not a lot of this material at all.
According to Barber most of the finished gemstones are around one carat in weight. There are larger sizes, but stones over five carats are very rare.
Sought-After Gemstones
Many of the red and pink spinels discovered in 2007 were purchased and featured in jewelry by the high jewelry maisons. Mahenge spinels have become some of the world's most sought-after gemstones today.